Divorce process is rarely something people expect to go through in their lives. Still, as unpleasant of an experience as it is, marriage dissolution doesn't have to be overly complex. If you and your spouse are ready to reach an agreement on assets, finances, and childcare, uncontested divorce can become a cheap and relatively simple way out of a marriage for you. You will not have to hire a lawyer and will be able to cope with the process yourself.
Steps for Initiating a DIY Divorce in Georgia
If you have managed to reach a settlement with your ex-spouse and are ready to file for a DIY divorce, you need to be aware of the steps to take. To file for an uncontested divorce in Georgia by yourself, you'll need to:
1. Determine eligibility.
First, you need to make sure that you and your ex managed to agree on divorce- related aspects such as property division, alimony, as well as matters related to your children and can initiate a divorce without lawyer's involvement.
Secondly, you need to check whether you meet the residency requirements of the state of Georgia before filing.
2. Decide on the divorce procedure.
In the state, you can file for either fault-based or no-fault divorce. There are 13 fault- based reasons, such as adultery and cruel treatment, but, unfortunately, choosing any of them would make a DIY process impossible. That is why, if a no-fault option works for you, it would be wise to choose it as it will save you plenty of time and money.
3. Resolve all the differences you might have with your spouse.
It is important that you discuss the following aspects:
Asset and debt division.
Custody and visitations.
Child support payments.
Alimony request.
Division of financial accounts.
Note that you also need to consider furniture, jewellery, technology, and even pets during the division process.
4. Fill out and file the divorce forms.
Find all the Georgia divorce documents that are required for your specific case and fill them out correctly. You need to make sure that the documents are current and up to the legal standard. Additionally, it is crucial that you look up the terminology used in the questions in order to give the right answers. After you're done, file the forms with the clerk of the county where you reside and pay the filing fee.
5. Serve paperwork on your spouse.
In Georgia, it can be done via mail or personally by a sheriff for a fee. Whoever is responsible for the service should fill out the Proof of Service, and it is necessary to file it with the court after it's completed.
6. Get a court date.
Wait 31 days after serving the other party. This is an obligatory waiting period before the divorce procedure can be started. After that, schedule the hearing date by calling a clerk. You and your spouse should both be at court at the hearing date, bring in the rest of the forms, and answer a few questions from the judge.
How to File for Divorce in Georgia by Yourself
To apply for divorce in Georgia, you'll need to:
Fill out the Georgia divorce documents that are mandatory or are needed for your case. There is an affordable option of getting it done for you with an online service.
Print and sign the paperwork – some in front of notary public. There will be a respective field in the form if notary's signature is required.
Be ready to pay the fee when you file the paperwork with the court. In Georgia, it will cost around $200-250 depending on the court.
Note that getting a divorce online may not be an option despite the pandemic as a lot of courts would still require that you physically file the forms. You can ask a clerk about it before you come to court.
Should You Hire a Divorce Attorney or do a DIY Divorce?
Do you need an attorney for a divorce? It all depends on your family situation.
Let's imagine that you have 3 children and your ex-spouse wants to have joint custody while you don't. In this case, you definitely need a lawyer to defend your interest in court and prove that you have a valid reason to believe your spouse should not have custody.
Alternatively, you may have a lot of debts and assets, which you cannot divide without outside help. In this case, hiring a lawyer would also be a good idea. There is another option of hiring a mediator to help you come to an agreement and it is best to consider it if you believe there is a chance of you two resolving your differences.
However, if you simply need help with divorce forms or do not know how to file the paperwork if you have it, there are way cheaper options than getting an attorney. In Georgia, an average lawyer's fee is between $300 and $400 an hour. With an online service, you make a small one-time payment and not just get your paperwork filled out but also receive instructions on what to do with it to finalize your marriage dissolution.
Pros of Doing It Yourself
Cost.
Filing on your own is really cheap. Even if you use online services to get help with divorce forms, you will spend a lot less than you would with a lawyer.
Time.
You do not need to rearrange your schedule to meet with a lawyer. Besides, many steps of the DIY divorce can be done from the comfort of your home at your own pace.
Simplicity.
As the easiest way to get a divorce in Georgia is to get an uncontested one, you will only need to follow a few simple steps to get it finalized.
When to Do It Yourself?
You can confidently choose a DIY option when:
You and your ex reached full agreement on the divorce process.
You know where your spouse is, and neither of you is jailed.
When getting a divorce in Georgia without a lawyer, you should approach the paperwork preparation stage with proper discretion. It is not that easy to find do-it-yourself divorce papers that will be accepted by the court, and filling them out might take quite a while if you're not an expert in legal terminology.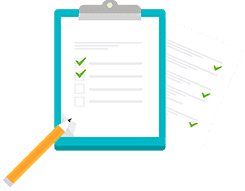 Divorce forms
We guarantee that your online divorce forms will be accepted by the court or you will get your money back.
Start now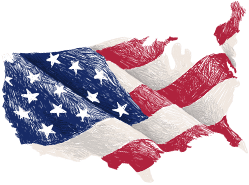 Looking for state
specific divorce documents?
It does not matter where you reside, we've got everything covered.
If you don't think you can cope with the paperwork on your own, OnlineDivorcer is here to help! During our 12 years in the business, we have managed to change the lives of thousands of couples and help them get a cheap and simple divorce. We offer our services for a flat fee of only $139 so you do not need to splurge to get a quick marriage dissolution.
When to Work with an Attorney?
Filing for divorce in Georgia without an attorney would not be the best idea if:
You have protective/restraining orders in place.
Your spouse is missing or in jail.
There are legal matters you cannot resolve on your own.
There is no agreement between you and your spouse.
If disagreements are the only reasons you can relate to from the list, mediation might be a good alternative for you and help you get a cheaper divorce.