Initiating a divorce process is undoubtedly a tough decision, as it means the end of the relationship with a once so beloved person. It's also a process that requires a lot of time and money, which makes it an extremely challenging venture. However, there is an option for couples who have managed to agree on all the issues related to their marriage dissolution and just want to have their case finalized – an uncontested divorce. It allows spouses to deal with the whole process themselves and do it pretty quickly.
Steps for Initiating a DIY Divorce in Pennsylvania
Before starting a DIY process, you need to have a plan to be aware of any potential pitfalls you might face. Here are some of the basic steps to getting a divorce in Pennsylvania without a lawyer:
1. Determine eligibility.
Check if you meet a 6-month residency requirement of the Pennsylvania state.
Make sure that you and your soon-to-be ex agree to a no-fault divorce and are on the same page about dividing assets and caring for your children.
2. Resolve any differences you might have with your spouse.
There are quite a few things you need to make a decision on together with your spouse:
Division of assets.
Custody.
Child support amount.
Paying off debts and mortgages.
Alimony amount and duration.
3. Fill out divorce forms.
You have to collect and fill in the full packet of forms related to your case. Be careful to check if the papers are updated, legal, and actually suitable to your family situation.
4. File the documents.
Print the forms and sign them. Find the county clerk in the county of your residence and bring your paperwork to them. When filing, you will be asked to pay a fee of around $90.
5. Complete the process of service.
In Pennsylvania, the paperwork is delivered to the spouse by mail or with the help of a person who is over 18 years. You can do it yourself if your spouse accepts the service.
6. File proof of service.
You or a person who served your spouse need to fill out a Proof of Service and give it to the court clerk.
7. Wait 90 days after serving the other party.
This is a mandatory waiting period in the state. After it elapses, submit the rest of the paperwork to the court.
8. Legal proceedings.
You do not need to appear in court for an uncontested case in Pennsylvania. Wait until the judge reviews your papers and signs the Final Decree of Divorce, which will be mailed to you later.
How to File for Divorce in Pennsylvania by Yourself
Here is how to apply for divorce in Pennsylvania:
Make a list of Pennsylvania divorce documents that are needed specifically for your divorce case. Their number depends on different factors, for example if you have children, are asking to go back to your maiden name, requesting the court to waive fees, etc.
Contact a court clerk to ask the question concerning filing fees and court processes. Note that questions about your case will not be answered unless they are generic as a clerk is not eligible to give any legal advice.
See if getting a divorce online works for you. If you know that your case is uncontested, you can cooperate with an online divorce company that will help you to prepare a divorce packet.
Should You Hire a Divorce Attorney or Do it Yourself?
The question of "do you need an attorney for a divorce?" concerns many couples who have just decided to end their marriage. In fact, it depends on your family situation.
If you have managed to remain amicable with your ex-spouse despite your divorce, then you will probably be able to come to an agreement concerning important questions such as child custody and support, alimony, and property division. Only in this case, filing for divorce in Pennsylvania without an attorney will be possible.
When there are disagreements, you can try mediation before you get a lawyer. However, if there are major issues that you and your spouse cannot resolve, you will have to hire an attorney.
Pros of Doing It Yourself
Cost.
This is the most affordable option. The possible expenses are filing fees or the service of an online divorce provider, which is still cheap.
Convenience.
No need to go anywhere and meet your lawyer when you can do it at your own pace at the time that works for you.
Simplicity.
A DIY marriage dissolution is no doubt the easiest way to get a divorce in Pennsylvania, especially when you know about the basic steps to take.
When to Do It Yourself
Completing a DIY divorce has many benefits, but it also has some drawbacks. The most challenging and time-consuming step of the whole process is collecting do-it-yourself divorce papers. What's so difficult about it?
It is unlikely that you have time for an in-depth research to figure out which forms are legal and mandatory in your case. Besides, you also need to choose only the documents that are up-to-date so that they are not rejected by the court. That is why many couples choose to cooperate with an online divorce company that can provide them with filled out, updated, and case-specific documents that they can file right away!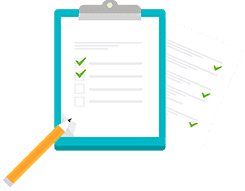 Divorce forms
We guarantee that your online divorce forms will be accepted by the court or you will get your money back.
Start now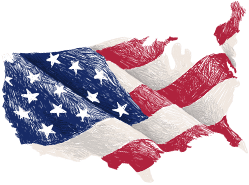 Looking for state
specific divorce documents?
It does not matter where you reside, we've got everything covered.
OnlineDivorcer has been on the market for more than 12 years. Our customers chose us because of the high quality of our services and a flat fee of only $139. If you are ready to make your life easier, all you need to do is fill in our short and detailed questionnaire, make the payment, and get your forms in just 5 days!
When to Work with an Attorney?
Considering the $230 to $280 average hourly fees of attorneys in Pennsylvania, many spouses prefer alternatives to legal help. However, if your situation is really tough and can only be resolved with a help of a law professional, hiring one would be a must. As long as there is no agreement between you and your spouse regarding your divorce proceedings, there is no way to avoid getting a lawyer.