It's not a secret that divorce in the United States is a painful, long, and extremely expensive process. The average lawyer's fee throughout the country is $300/per hour, which makes it unaffordable for most couples. But, as in most situations, there is a cheaper and more convenient alternative – an uncontested divorce without a lawyer. How does it work?
An uncontested marriage dissolution is a type of a no-fault divorce, which presupposes that parties do not blame each other for their marriage ending and are in agreement as to how to end it. In this case, the couple can simply prepare the needed paperwork and file it with the court without a lawyer.
As spouses have already resolved property division and childcare matters, they won't have to endure multiple hearings and the divorce process will be much simpler, cheaper, and faster in general.
Steps for Initiating a DIY Divorce in Texas
Having decided to complete a do-it-yourself divorce, couples need to have a clean-cut plan so that this process will be smooth and unproblematic. To get a DIY divorce in Texas and initiate an uncontested divorce procedure, you have to follow a few simple steps:
1. Determine eligibility.
Agreement. Make sure that you and your soon-to-be ex agree to a no-fault divorce and are on the same page about dividing assets and caring for your children.
Residency and Location. Additionally, you have to check whether you meet the residency requirements of the state and know where your spouse is. In this case, filing for divorce in Texas without an attorney will be pretty easy.
2. Decide on the divorce procedure.
In Texas, you are allowed to file for both fault and no-fault divorce.
If you cannot end your marriage amicably for a certain reason, and would like your spouse's wrongdoings to affect the judge's decision on childcare and assets, for instance, your case will be a fault one.
Please note that, under such circumstances, a DIY divorce option would not be available to you.
3. Reach an agreement on property division, custody, and alimony.
Asset Division. Determine how all your assets and property will be distributed. As Texas is a 50/50 state that considers most things acquired in a marriage marital property, it's likely that you'll need to divide everything equally.
Child and Spousal Support. You will also need to make a decision on a type of custody if you have children, as well as child support payments. Also, if you consider getting spousal support, discuss it with your spouse as if you decline it during a divorce, you won't be able to request it later.
4. Fill out divorce forms.
Your task will be to find all the Texas divorce documents required for your case and make sure that they are up-to-date. Go through each document to determine if it applies to your situation and check which ones are mandatory regardless of that. Once you do, read all questions carefully and answer them truthfully.
5. File the documents with the county clerk in your jurisdiction.
Find out the location of your county court and contact the clerk to find out the exact filing fee. After that, print and sign your paperwork, make copies, and file everything in the court.
6. Serve forms to your spouse.
Wait for a day after filing, and deliver the paperwork personally to your spouse or get a county sheriff to do it for a fee. Your spouse may waive the service or provide an answer.
7. File proof of service with the court clerk.
This document is signed during the service process by you or the county sheriff (depending on who is delivering the papers). It is necessary to file it with the court to prove that your spouse has received the forms.
8. Comply with Disclosure and Discovery rules.
You and your spouse each have to share financial information with each other. To do it, complete Required Initial Disclosures in Dissolution of Marriage forms and exchange them.
9. Wait for 60 days after serving the other party.
This is a mandatory waiting period in the state.
10. Go to a hearing.
You will have to contact the court clerk and find out the date of your hearing. On this day, bring the needed papers to the court, give them to the clerk, and go to the courtroom. Be ready to answer the judge's questions before you can get your marriage dissolution finalized.
How to File for Divorce in Texas by Yourself?
One of the most frequent questions of the petitioners is how to apply for divorce in Texas. First of all, you need to find and fill out Texas divorce documents. Your main task is to determine what papers you need for your case. If you have children, are asking to change back to your maiden name, or want to waive the court fees, there will be additional forms to file.
As soon as the forms are ready, you should come to the Superior Court in the county of your residence and file the paperwork. The fee you will have to pay will be around $300. The court clerk will assign a case number and provide copies of the papers for you, your spouse, and, if you have kids, for the Office of the Attorney General. After serving your spouse, exchanging financial information, and completing the waiting period, you may ask for a hearing to finalize your case.
Should You Hire a Divorce Attorney or go for a DIY Option?
Do you need an attorney for a divorce? Not necessarily. In fact, you do not require legal help for two reasons:
You are filing for an uncontested divorce, which presupposes that you and your ex are in agreement on all the divorce questions. Therefore, a lawyer would not need to argue on your behalf.
DIY steps described in our article are not challenging for a person to cope with. You can find or order divorce forms, depending on how fast you need them, and file them without an attorney.
Therefore, if you are choosing between hiring a lawyer or completing a DIY divorce, we would strongly recommend you go for the second option. The reason is simple: a DIY marriage dissolution process will be much cheaper and won't require a lot of effort on your part as your case is amicable.
Pros of Doing It Yourself
Cost
A DIY divorce is a really affordable option considering how much lawyers charge. In fact, you will only need to spend money on court fees!
Time & Convenience
If you need a quick divorce, you need to have an uncontested one. It will take you only around 2-3 months instead of 6-12.
Simplicity
Going for a DIY option is the easiest way to get a divorce in Texas. Just outline your agreements and get your divorce finalized!
When to Do It Yourself?
When your marriage dissolution matters are settled and both you and your spouse are satisfied with your mutual decisions, DIY divorce is for you. However, most couples find that do it yourself divorce papers are difficult to deal with. It's hard to find the right ones, and filling them out might feel like a never-ending quest.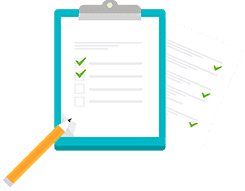 Divorce forms
We guarantee that your online divorce forms will be accepted by the court or you will get your money back.
Start now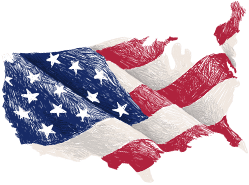 Looking for state
specific divorce documents?
It does not matter where you reside, we've got everything covered.
If getting a divorce in Texas without a lawyer seems complicated just because of the paperwork, OnlineDivorcer is here to save your day! We have 12 years of experience and managed to help thousands of couples to get their online divorce quickly and painlessly.
Our main benefits are:
Speed. Receive your papers in just a few days.
Flat fee. Pay only $139 without any surcharges.
Case-specific forms. Get documents specific to your case
Free filing instructions. Download detailed guidelines on how to finish your divorce.
Getting a divorce online has never been easier!
When to Work with an Attorney?
If your family situation is difficult and you feel that you require legal help before making important decisions, you certainly need to work with an attorney. Besides, a lawyer can help you with the paperwork and represent you in court. However, note that in cases when your and your spouse's disagreements are minor, and an attorney helped you resolve them, you can still try out a DIY divorce.